Canadian Wins 20 Million on Mega Moolah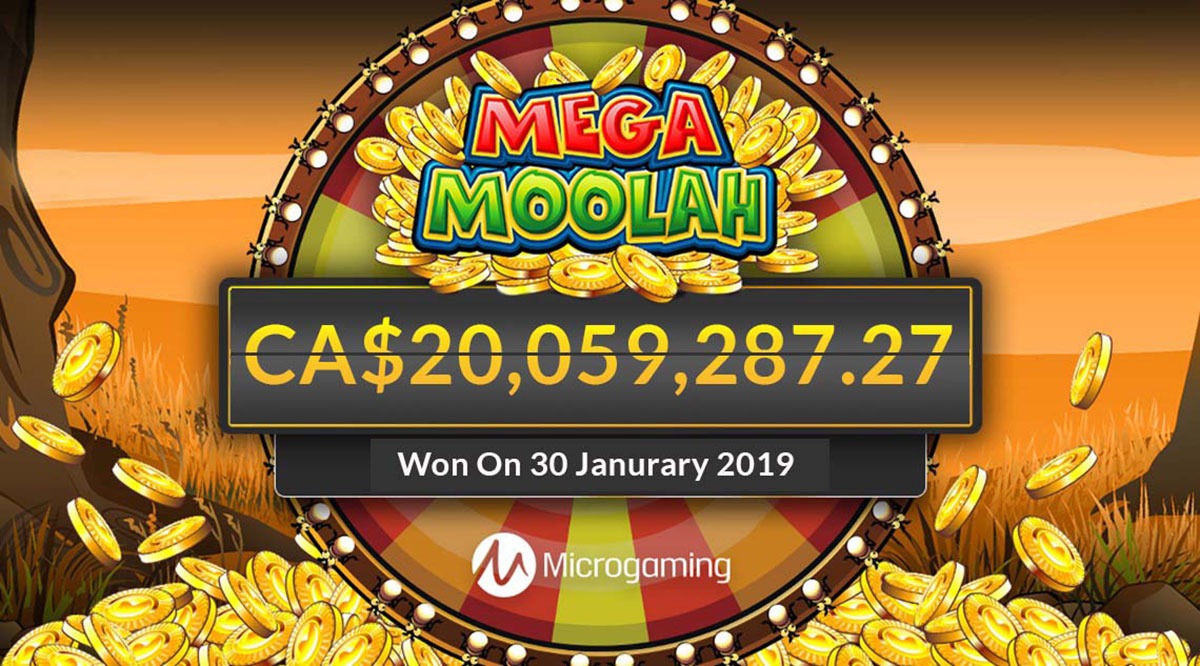 On Jan 30, 2019 the Mega Moolah Progressive Jackpot was hit for a record amount of 20,059,287.27 by a Canadian playing at Zodiac Casino. The player, who's initials are E.O. was a long time Zodiac customer and took home over $20 million Canadian dollars. The value of the jackpot is reported by Microgaming in Euros to determine ranking of all time sizes. In this case, the jackpot won was equal to €13,328,028.16 and becomes the third largest ever win.
The last time the jackpot was won was for a record €18,915,872.81 by an anonymous Grand Mondial player in Sep 2018. Both Grand Mondial and Zodiac are part of the Casino Rewards group of casinos and both specialize in Welcome Bonuses that cater to Mega Moolah fans.
The 20 million jackpot amount was the highest ever won and if it had been won in Euros or GBP, would have been the new record for biggest win in history. Since Mega Moolah is played from multiple countries around the world in various currencies, the progressive jackpot pays out in the currency that the winner is playing with. This is to ensure fairness as the bet sizes are identical regardless of where you play. So a European player plays with a minimum bet of
€0.25 while a Canadian plays with C$0.25. Since the currency exchange between the two is €1 = $1.50, it would not be fair to have a Canadian be able to win the same amount by effectively betting less. So to keep the game consistent, the jackpots and all winnings are simply paid out in the currency being played.
It is remarkable that the jackpot amount has set two records over the last two wins. The previous record amount was way back in Oct 2015 at Betway Casino to the tune of €17.9 million. A British soldier, named Jonathan Heywood, won what was then a Guinness World Record amount. For 3 years that record amount lasted until the last two jackpots in a row have beaten it. Although, due to the currency exchange, the Betway win remains ranked number two all time.
Since the jackpot was won in Canadian dollars, instead of resetting to the minimum 1,000,000 level, the Mega Moolah jackpot was reset to to 8.5 million. It is already on its way to becoming another massive payout. If you have never played the Mega Moolah Canada, now would be a great time to check out some of those casino bonuses.